Athens, Feb 2019
2 weeks in the big city
Contains 446 photos, the last of which were added 3 years, 4 months, 2 days, 20 hours, 12 minutes, and 11 seconds ago.
A couple of days of trying to acclimatise to city life again. Some sun, some rain. Then Jane came, and we ate loads, including lukamades (fried dough balls).
Jane and I walked through the National Gardens to the Museum of Cycladic Art. Lunch at Veganbeat, and then a walk through the main market, where we bought far too many olives. In the evening we climbed Filippou Hill and watched the sunset over this sprawling city. We had a picnic of olives, tomatoes and fake feta.
Later we went to pick Felicity up from the airport. Everything was delayed. The day/early hours of the morning concluded with hot chocolate and vegan marshmallows.
Jane, Felicity and I woke up late, and went to see the Temple of Olympian Zeus (Olympieion). There weren't many people around, which was nice. We had lunch at Peas, then spent the rest of the day in the Acropolis Museum. There were a lot of things to read and old stuff to look at. It's easy to spend hours. There's also a small reading room with childrens books about Greek Myths. I learnt a lot.
We went home and ordered a variety of vegan junk from Pizza Bite and waiting two hours for it to arrive having received no confirmation from the website (which was all in Greek) was in no way stressful.
The temperature dropped and drizzly clouds descended; Scottish weather had caught up with Jane and Felicity. We went to the Acropolis. There's lots to see, even though the North Slope was mysteriously closed. Having been to the museum the day before made it more interesting. Then we walked around Exarchia, and had lunch at Mama Tierra. We relaxed in Anglais bar, overlooking Monastiriki Square and the Acropolis for a while, before wandering home via the nighttime views of the Acropolis.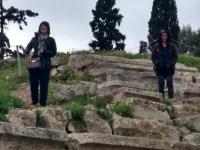 We visited most of the rest of the archaeological sites that are included in the combined ticket. Including the Ancient Agora (and museum), the Roman Agora, Hadrian's Library, and Aristotle's Lyceum.
We spontaneously dropped into the War Museum, which was a little incoherent and found slightly too much glory in Greece's participation in various wars. And we perfected our interpretation of the Athena-is-sick-of-this-shit stance.
We ate lunch at Veganbeat and dinner at Veganaki.
After lunch at Healthy Bites, I dropped Jane and Felicity at the airport bus.
Then I wandered around in the sun (returned, since J & F were leaving) in the Kerameikos ancient cemetery, and saw some tortoises. It was a nice peaceful place to lurk.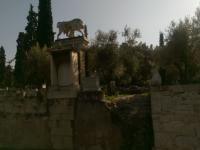 Climbed the magnificent Lycabetos Hill to see Athens sprawling in every direction. It was a gorgeous day, and I saw interesting wildlife. Then to Exarcheia for lunch.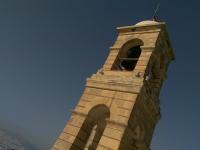 Took the tram to Glyfada and wandered along the beach. Lunch at Avit.
Stopped by the Radix hacklab in the evening.
Moved into a nice hostel, and pizzapizzapizza.