Slovakia, Austria & Czech Republic, Apr 2018
A week in Bratislava, a week in Vienna with H, and a week in South Moravia with Petra.
Contains 627 photos, the last of which were added 4 years, 1 month, 19 days, 18 hours, 23 minutes, and 47 seconds ago.
Driving through the snowy mountains to Mariazelle (Austria).
Arrival in Bratislava. Evening castle and old town wandering.
Cafe-hopping and wandering around Bratislava.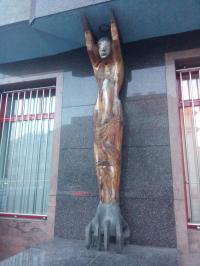 Walk up to Slavin monument (and more Bratislava old town).
The arrival of the sister. Hike to Kamzik, wandering around old town, up the UFO Bridge, and a bus to Vienna.
Walking and eating in Vienna.
An evening in Brno, Czech Republic.
Walks around Hustopece, South Moravia.
Day trip to Mikulov
Walk through Palava Hills.
An afternoon and a morning in Prague.
Hike to Devin Castle along the river.